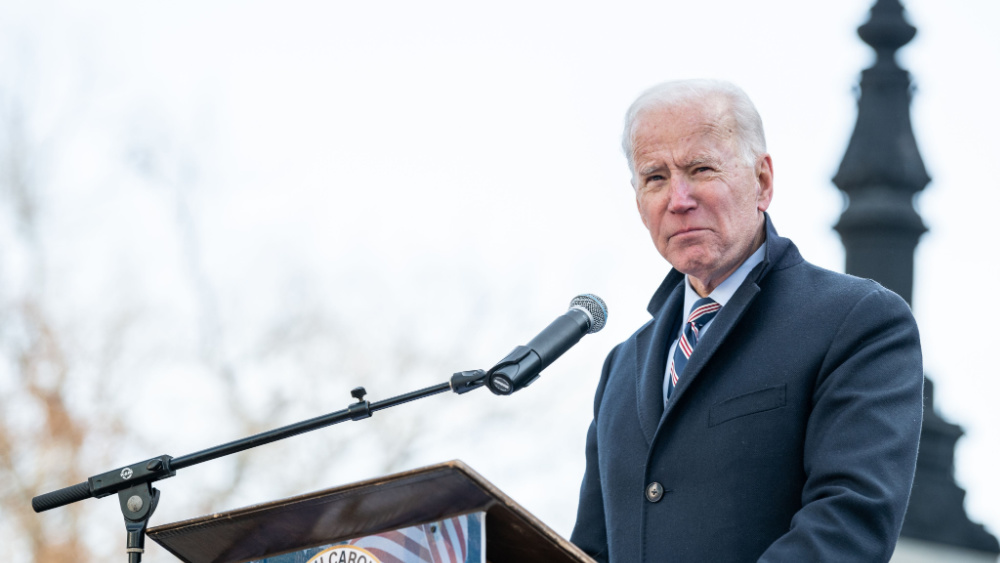 During a Thanksgiving Day visit to Nantucket, Mass. to meet with local firefighters, President Joe Biden called for stricter gun laws in the wake of deadly mass shootings in Colorado, where a gunmen targeted an LGBTQ night club, and in Virginia, where a Walmart supervisor opened fire in an employee break room.
After Biden thanked first responders, he told reporters he would attempt to pass some form of gun control before a new Congress is seated in January, renewing his attempt to ban assault weapons. Said Biden: "I'm sick and tired of these shootings. We should have much stricter gun laws … Look, the idea that we're not enforcing red-flag laws, period, just based on knowledge, not on parents saying or a loved one saying you should arrest this person now for his own sake, is ridiculous … The idea we still allow semi-automatic weapons to be purchased is sick. It's just sick. It has no, no social redeeming value. Zero. None. Not a single, solitary rationale for it except profit for the gun manufacturers."
The shootings in Colorado Springs and Chesapeake are just two of the more than 600 mass shootings so far this year. Other mass shootings occurred throughout the country over the past week; last Sunday, four people in Oklahoma were gunned down at a marijuana farm, an a mother and her three kids were killed in Richmond, Virginia, on Friday.
The president also called-in live to the broadcast of the Macy's Thanksgiving Day Parade in New York City earlier in the day, saying:  "I want to say thanks to the firefighters, the police officers, the first responders — they never take a break."  He said he planned to later talk to those serving in the military both here and abroad, adding,"God bless our troops, for real."
Editorial credit: Crush Rush / Shutterstock.com