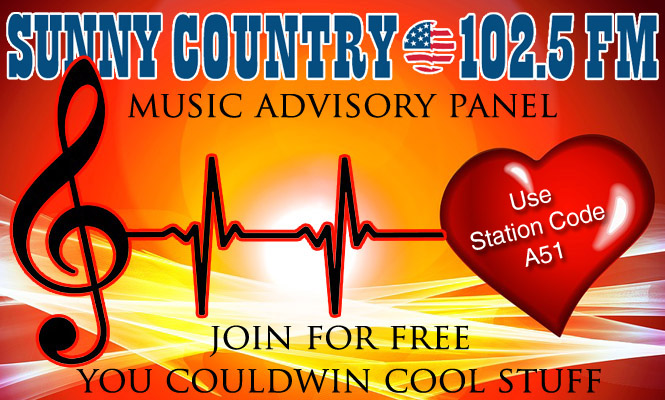 Welcome The Sunny Country Music Advisory Panel!
Click HERE to begin the survey with our station identifier A51.  It will take a few minutes of your time but you don't have to finish it all at once.  You can leave the survey and come back.
Remember, your completed survey is your entry to win cool stuff like; free food, concert tickets, and more!
GOOD LUCK!
Don't forget to use our station identifier; A51