Old Dominion
Jay & Jessie have your tickets to check out Old Dominion at the California Midstate Fair on Thursday, July 25th! CLICK HERE for more info and listen all week to win!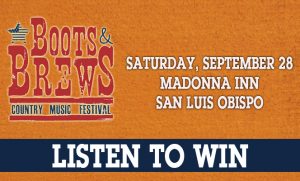 Boots & Brews Country Music Festival 
Grab your best dancing boots and get ready for an amazing country music line up at Boots & Brews Country Music Festival on Saturday, September 28th at the Madonna Inn in SLO! CLICK HERE for more information and listen to Catfish all week to win!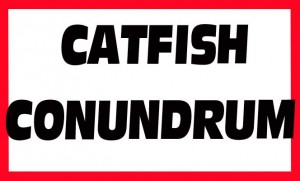 Catfish Conundrum 
Don't miss the Catfish Conundrum every weekday afternoon! Solve the conundrum and win a new, fun prize every week!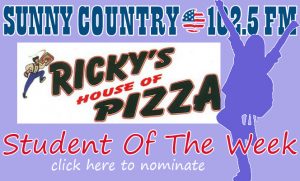 Sunny Country's Student of the Week!
Sunny Country is looking for our next student of the week! If you are a teacher with a star student who deserves some recognition for their hard work, nominate them below! Each week a student will be selected to win a pizza party for their class including 3 large pizzas and a 2-liter of soda courtesy of Ricky's House of Pizza and delivered to the classroom by Sunny Country 102.5!
CLICK HERE to enter!