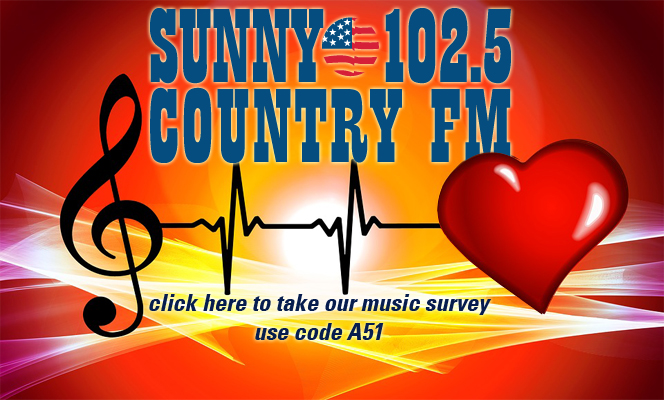 THIS IS A SPECIAL SURVEY!  WE ARE ASKING YOUR OPINIONS ON THE "GOLD" OR RECURRENT SONGS THAT WE PLAY.  THOSE ARE SONGS THAT WERE HITS IN YEARS PAST.
TAKE OUR WEEKLY MUSIC SURVEY AND YOU COULD WIN SOME COOL SCHWAG, LIKE; T-SHIRTS, FREE MUSIC, CONCERT TICKETS, AND MORE!
CLICK HERE TO TAKE OUR MUSIC SURVEY AND REMEMBER TO USE OUR CUSTOM STATION IDENTIFIER WHEN ASKED, WHICH IS;
 A51
The survey will take a few minutes but, if you cannot finish it all at once, you can always do some now and come back and finish it up later!