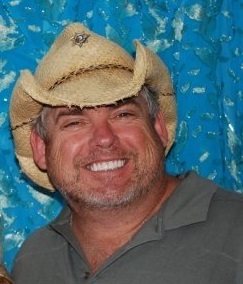 Welcome to our new website!
Get ready to have some fun with me in the morning!  More coming soon on my morning show page!  Ways to win, prizes, giveaway announcements, exclusive concert tickets and MORE!!! If you've just tuned in, WELCOME! If you're one of our loyal fans, THANKS for staying tuned in!  Don't forget we have a new VIP CLUB.   Sign up and you just might win something from me!
Here's a little information about me in case you wanna know!
Born in Anaheim, Jay Turner cut his teeth as a nightclub DJ in the mid 80's.  By 1989 Jay landed his first radio gig in Providence, RI playing Top-40.  Since then Jay has played just about every format in a variety of different cities like; Jacksonville, FL, Yuma, AZ, Victorville, CA, San Luis Obispo, CA, and right here in Santa Maria, CA.  In late 1999 Jay moved from KSLY in SLO to KSNI in Santa Maria and served as Program Director and Morning Show Host for Sunny Country 102.5 for 14 years.  In January of 2013 Jay moved across the hall to become Program Director and Afternoon Host for 99.1 KXFM playing Classic Rock.  May of 2016 finds jay returning to his roots as the Morning Show Host and Assistant Program Director for Sunny Country 102.5 in Santa Maria.  Jay is married with two children and when he's not working on music he enjoys cooking, cycling, tennis, and videography.